Advice and learnings
Choosing the right fixtures and fittings
By
Now to choose the fixtures and fittings… sometimes referred to as one of the 'fun bits' in designing or renovating, but don't underestimate the research you may need to do for even the smallest items.
Firstly, what's the difference?
In home design, a fixture is something that is fixed to the floor or walls, and a fitting is anything that is free-standing, or hung by screws, a nail or hook. Fixtures are usually not removed when a house is sold. Fittings can be removed if the house is sold.
Examples of fixtures: Kitchen units, bathroom suites (sinks, toilets, bath, etc.), plugs and sockets, light fixtures, built-in wardrobes or cupboards, air conditioning units, ceiling fans, etc.
Examples of fittings: taps, handles, coat hooks, lampshades, kitchen appliances, washing machines, carpets, curtains, television aerials, furniture, etc.
Where it can get confusing
An exception to the rule that can confuse, is the plumbing /wet area category. Fixtures and fittings can have a different meaning to a plumber! If in doubt, ask.
Whereas lights, fans, and taps are usually referred to as fittings – once installed, they somewhat become a fixture – you wouldn't usually uninstall them and take them with you if you moved!
To keep it simple, when designing or renovating, consider 'fittings' as the smaller items that you can personalise or use as design accents. eg. wardrobe and cupboard handles, tapware, towel racks, sinks, lights, even switches.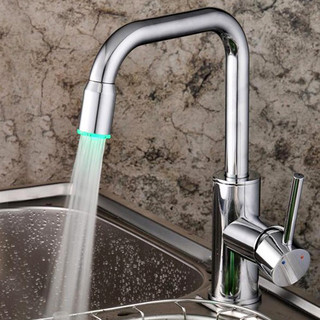 There is a huge range to choose from, so before you go shopping for your fixtures and fittings, take the time to consider the following:
Is there a particular style which will complement your home design, eg. Hamptons, Scandi, modern industrial, ultra-contemporary?
Are you aiming for classic, functional and budget friendly?
Are you choosing a continuous style throughout your home or individualising certain areas?
Do your choices work within your budget?

If you need to compromise, pay for quality where you will appreciate or use it the most.
Compromise on fittings rather than your fixtures. It will be more affordable to update your light fittings, tap handles or even switches over time than a toilet, bath, and vanity.
Who can give you advice? Any specialist retailer should be willing to spend some time answering your questions, whether about lighting or bathrooms. The key is to know what questions to ask. If you are using a kitchen design consultant, they will work with you on every aspect of the design, from handles to task lighting.
Use our Fixtures and Fittings Cost Estimate template to help you get started on each room.
Here are 5 of the best Houzz articles we found that can help with choosing fixtures and fittings:
 6 Factors to consider when choosing handles for your kitchen cabinets
What's your door knob and handle style?
How do I… choose kitchen lighting?
Designing your kitchen: Terrific taps to tap into